The Enikki Club

What is the Enikki Club?
The Enikki Club is a an exclusive club that receives monthly freebies, exclusive content, and updates from Lines and Grace.
Monthly freebies include digital products for making manga comics without drawing. You can use them in making your own simple and easy manga comics. The digital products also include ones you can use in journaling digitally or you  can print them out and use them in your planner or paper journal. These products are always free.
Exclusive content includes updates on the latest releases. An Enikki Club member gets each and every product for FREE for the first 48 hours from release.
When you join the Enikki Club you make it possible for me to build a world where you can make manga comics without drawing possible for everyone with a story to tell (without the use of AI to boot!)
Who is the Enikki Club for?
If you dream of finally being able to tell your story in manga without drawing
If you're just curious and want to explore making comics
Or if you would love to add kawaii emoji stickers to your journal
Whether you are into anime/manga comics, drawing, or journaling, you will be delighted with the freebies and exclusive content I make for the Enikki Club members.
How much does it cost to join the Enikki Club?
Not a thing. Zero. Nada. You will never be charged for being part of the Enikki Club. The Enikki Club is not a subscription service or paid membership.
How do you join the Enikki Club?
There are two ways:
Enter your email below and submit
or download the Enikki Kit for free below and at checkouts, check the box that says Join the Enikki Club.
Don't forget to check your emails to make sure you've opted-in to receive emails from me! You only join the Enikki Club if you've confirmed your subscription.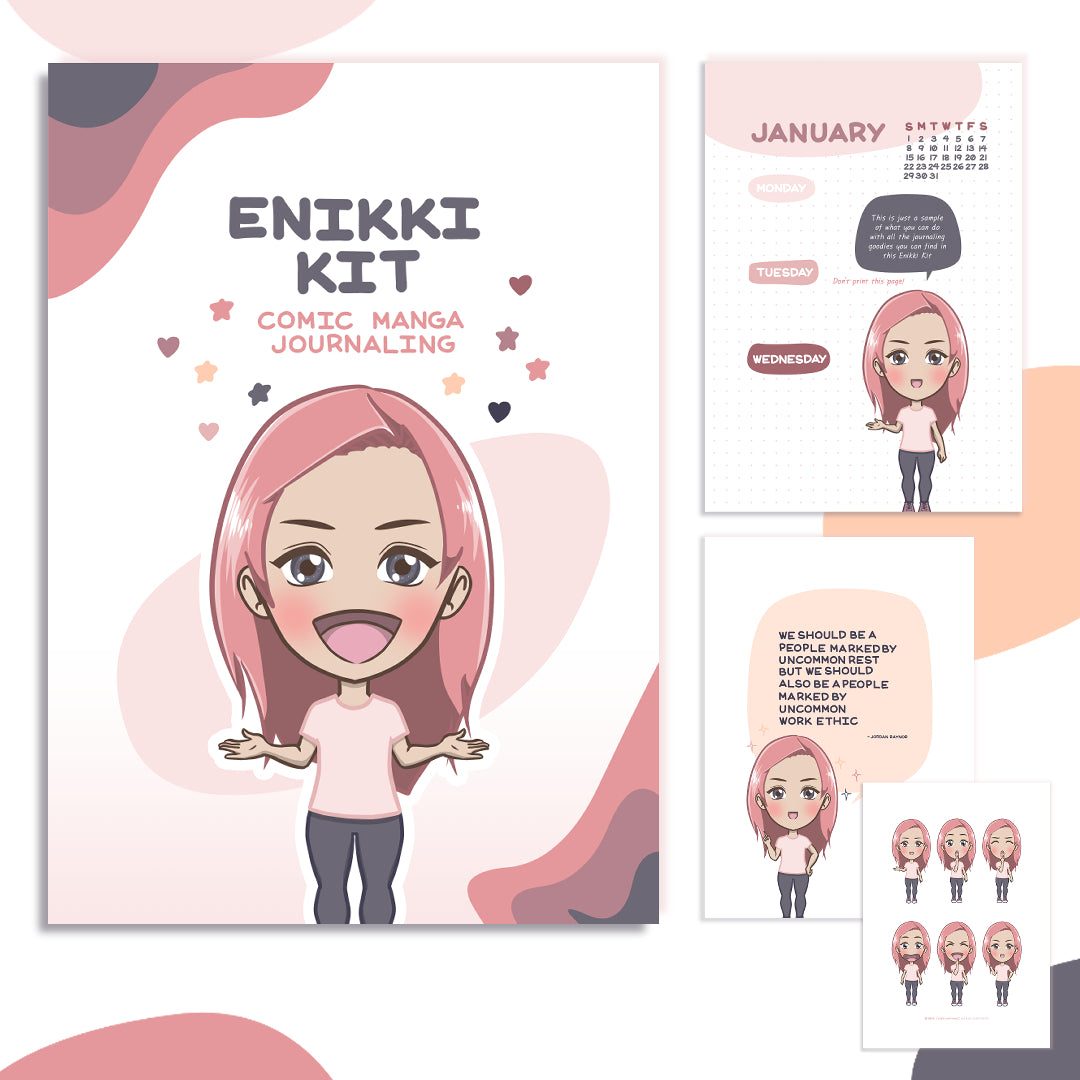 The Enikki Kit
Regular price
Sale price
$0.00 USD
Unit price
per
Sale
Sold out
View full details